Snow White Pantomime Costume Hire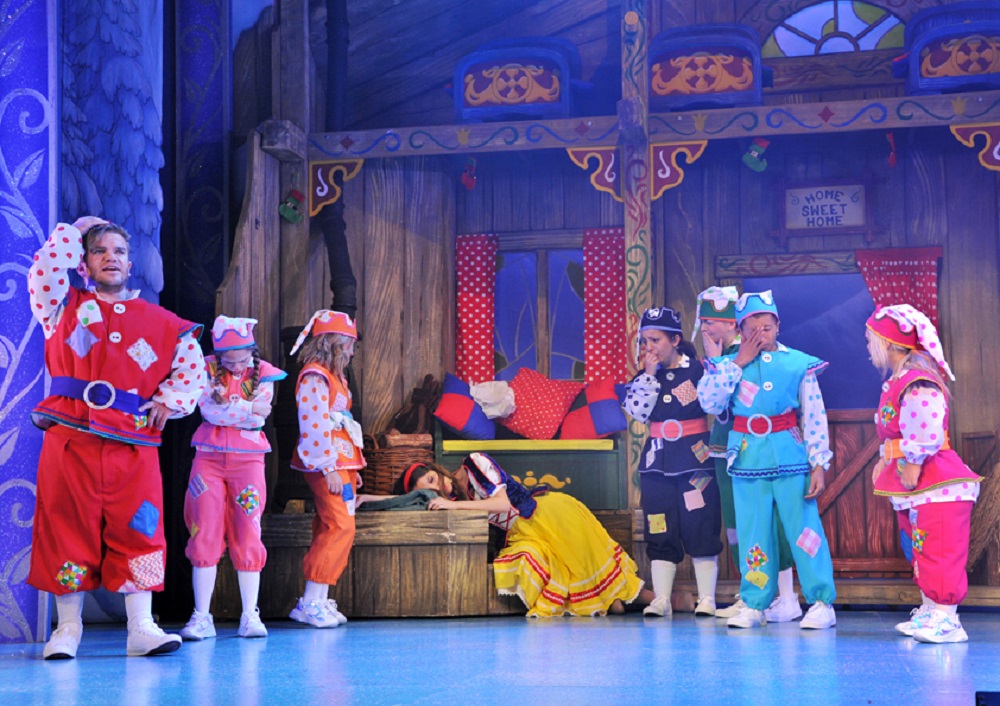 For the production shown here Molly Limpet's designed and produced a brand new set of costumes for the popular Pantomime production of Snow White and the Seven Dwarfs, as well as adding a new lilac Finale (see here for more detailed shots of our purple Finale costumes).
Please also see here for other shots of our Snow White pantomime costumes in action, at The Playhouse Theatre in Weston Super Mare for Parkwood Entertainment, starring Linda Lusardi.
We can provide various options for the dwarfs: as a set of mascots for actors of 5'8" and above, or sized appropriately for Little People.
Due to the volume of Pantomime Dame costumes in our collection (over 1400!) we have created a dedicated gallery on Instagram. Please view it here: @pantodames_uk
CONTACT US HERE if you would like to book an appointment to visit to discuss costumes for your forthcoming Pantomime production of Snow White & the Seven Dwarves.