Aladdin Pantomime Costumes for Hire UK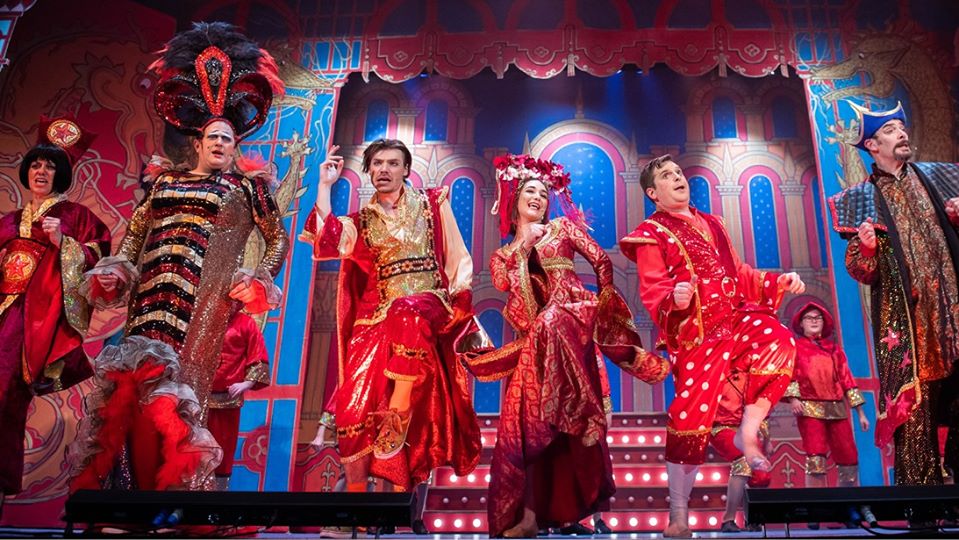 Molly Limpet's expect to dress numerous amateur and professional productions of Aladdin each pantomime season, and shown here in this gallery is a small selection of some of the specialist Aladdin costumes that we stock for hire for our pro-panto clients, including structured panto dame costumes, luxurious Abanazar options, a variety of options for principals such as Aladdin (him/herself), the Princess, Genie, Spirit of the Ring, Wishee Washee and the policemen.
Our Sheffield-based Studio holds thousands of costumes, hundreds of which are seen in Aladdin productions across the UK each panto season. The options shown here are just a selection of what is available to hire. Most clients book appointments from March for the coming season, and we strongly recommend anyone considering booking a set of Aladdin pantomime costumes to contact us no later than the summer leading up to your production. We may have options available later, but those booking earlier will have an enviable amount of choice.
Molly Limpet's work alongside popular scenery companies such as Scenic Projects Ltd and Prosceneium to ensure that the costumes look work well against the scenery that you have chosen.
CONTACT US HERE ​if you would like to book an appointment to visit to discuss your forthcoming pantomime production of Aladdin.
Visit scenery websites here for Scenic Projects Ltd and Prosceneium.
Please note that the costumes shown here are part of full show sets, so may not be hired individually, or as single items. Please contact us to discuss further.