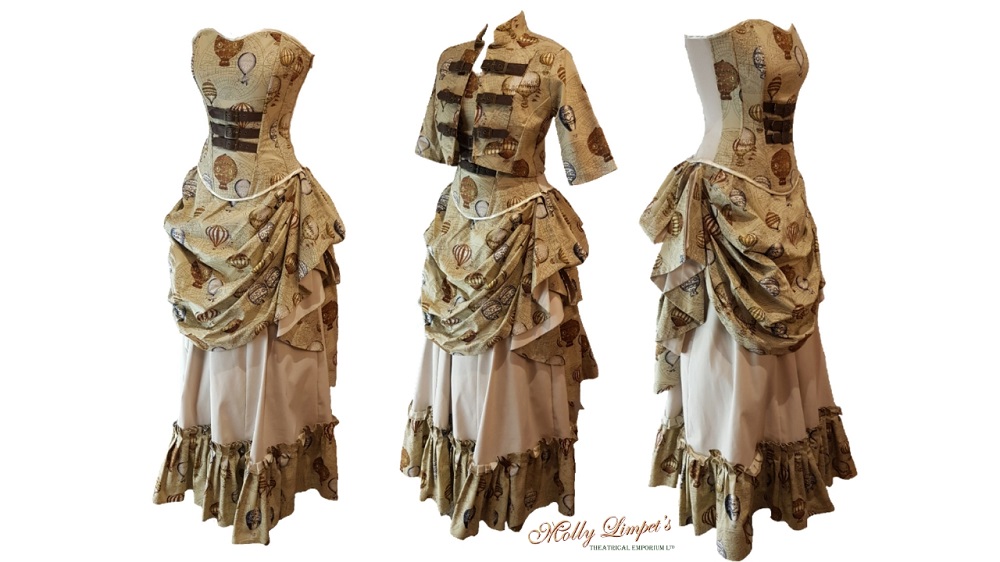 Click here to open our Steampunk catalogue to see costume options and prices.
APPOINTMENTS FOR FITTINGS ARE NOW AVAILABLE. Call us on 0114 2500 851 to book.
Molly Limpet's has been producing costumes and clothing for Steampunk themed events for some years, and have recently added even more costumes to the collection.
We can provide an assortment of costumes for ladies and gents that make a great base for any Steampunk event, leaving you to add many accessories as required which can be sourced elsewhere online (Steampunk relies heavily on accessories/embellishments that we, unfortunately, are unable to hire, such as clocks, watches, jewellery etc).
We recommend anyone interested in this genre to attend the annual Lincoln Asylum Steampunk Festival. You will see such creativity and be inspired to give Steampunk a go. Visit the website below to find out more about the Festival, and follow the hashtag #lincolnsteampunk on Twitter and Instagram:
Lincoln Asylum Steampunk Festival