Jack & the Beanstalk Pantomime Costume Hire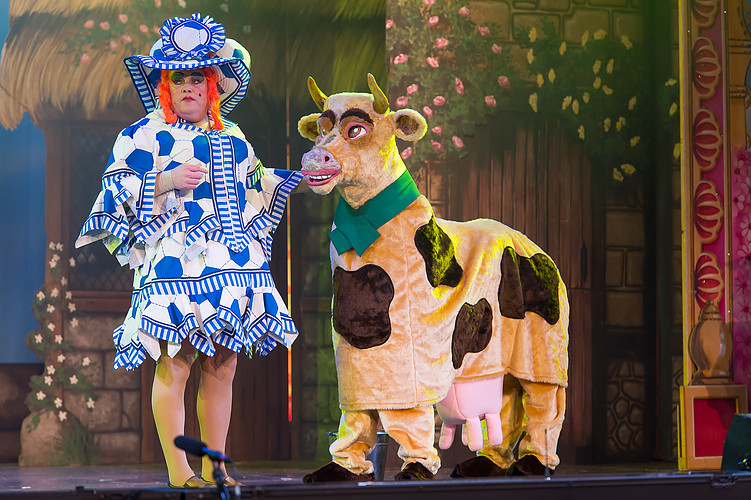 Shown here are costumes produced for a recent pantomime production of Jack & the Beanstalk at Sheffield City Hall. We produced a new cow, and all-new green and gold finale, with an assortment of novelty and feature panto dame costumes.
As with all of Molly Limpet's pantomime costume hire wardrobes, the costumes shown here are just one version of how we can dress the show. At any time during the pantomime season, we can expect to have Jack and the Beanstalk pantomime costumes out on hire multiple times all at the same time, so it's vital that we have an extensive collection to be able to cater for our ever-growing client base.
Talk to us about your requirements, and if you need a particular colour finale to go with your chosen scenery, we can accommodate. The scenery shown here is provided by Scenic Projects Ltd.
Our pantomime wardrobes are seen in every corner of the UK each year, with shows being staged in Scotland, Ireland and right down to the south coast.
Due to the volume of Pantomime Dame costumes in our collection we have created a dedicated gallery on Instagram. Please view it here: @pantodames_uk
CONTACT US HERE if you would like to book an appointment to visit our Costume Studio to view and discuss costumes for your forthcoming production.
Photos shown here are provided with kind permission of Kevin Cheeseright.