Disney's The Little Mermaid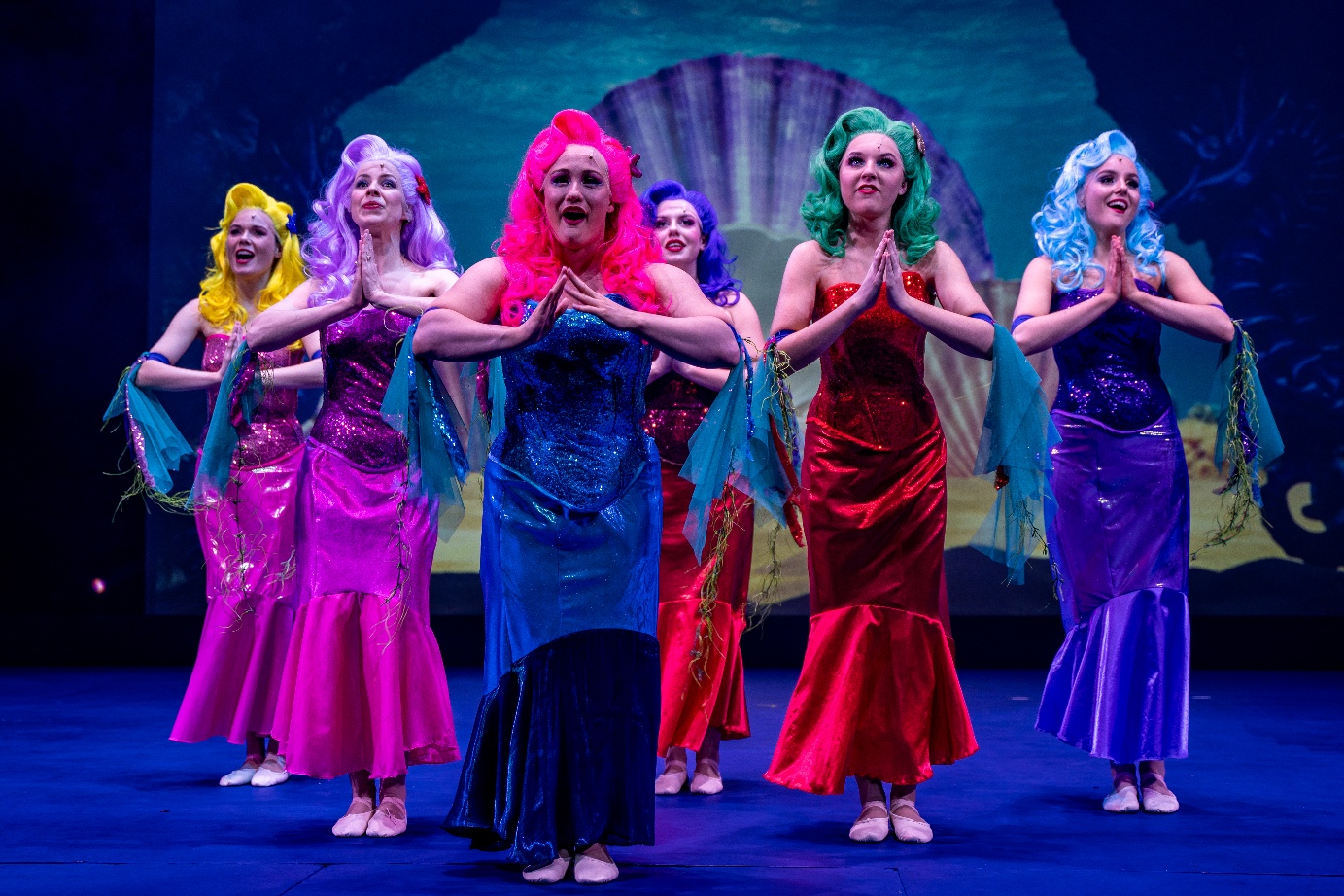 MTI Europe has acquired the performance rights for Disney's The Little Mermaid, and the show is currently available for general release.
Molly Limpet's Ltd was excited to launch costumes for this fantastic production in March 2022. We can provide this wardrobe for both adult companies and [junior] companies whose membership is made up of performers aged 16 to 25, as our available sizes will generally work for this age bracket.
With very limited source material of any previous UK stage versions, Scott McKenzie of Molly Limpet's designed a completely bespoke interpretation of the show, with vibrant costumes for Under the Sea, including opulent headdresses (see here). A select few of the Under the Sea options are shown here, in addition to Ursula the Sea Witch (complete with foam wig) and King Triton.
The costumes were designed to give lots of fluidity when actors are dancing on stage, thus the use of lycra, feathers and organza - all giving the idea of movement as if the actors are actually underwater. As such, it makes this wardrobe especially difficult to photograph and to do it justice. As always, we invite enquirers to visit us by appointment to view and discuss the show in more detail at our Sheffield premises.
Performance images shown here are provided with kind permission of Huddersfield Light Opera Company and Brett Speakman (April 2023). Scenery is by Scenic Projects Ltd, and lighting is by Broadway Media (the official digital scenery for MTI licensing).
Based on an original story by Hans Christian Anderson, the show tells the story of a young mermaid, Ariel - daughter of King Triton - who bargains with Ursula, a wicked sea-witch, to trade her tail for human legs in her quest to follow her lover, Prince Eric.
You can view the show synopsis on MTI Europe's website, and subscribe to their newsletter too for updates on all new releases.
CONTACT US HERE if you would like to request a quote or discuss costume hire for your forthcoming production of Disney's The Little Mermaid.