Beauty & the Beast Panto Costumes for Hire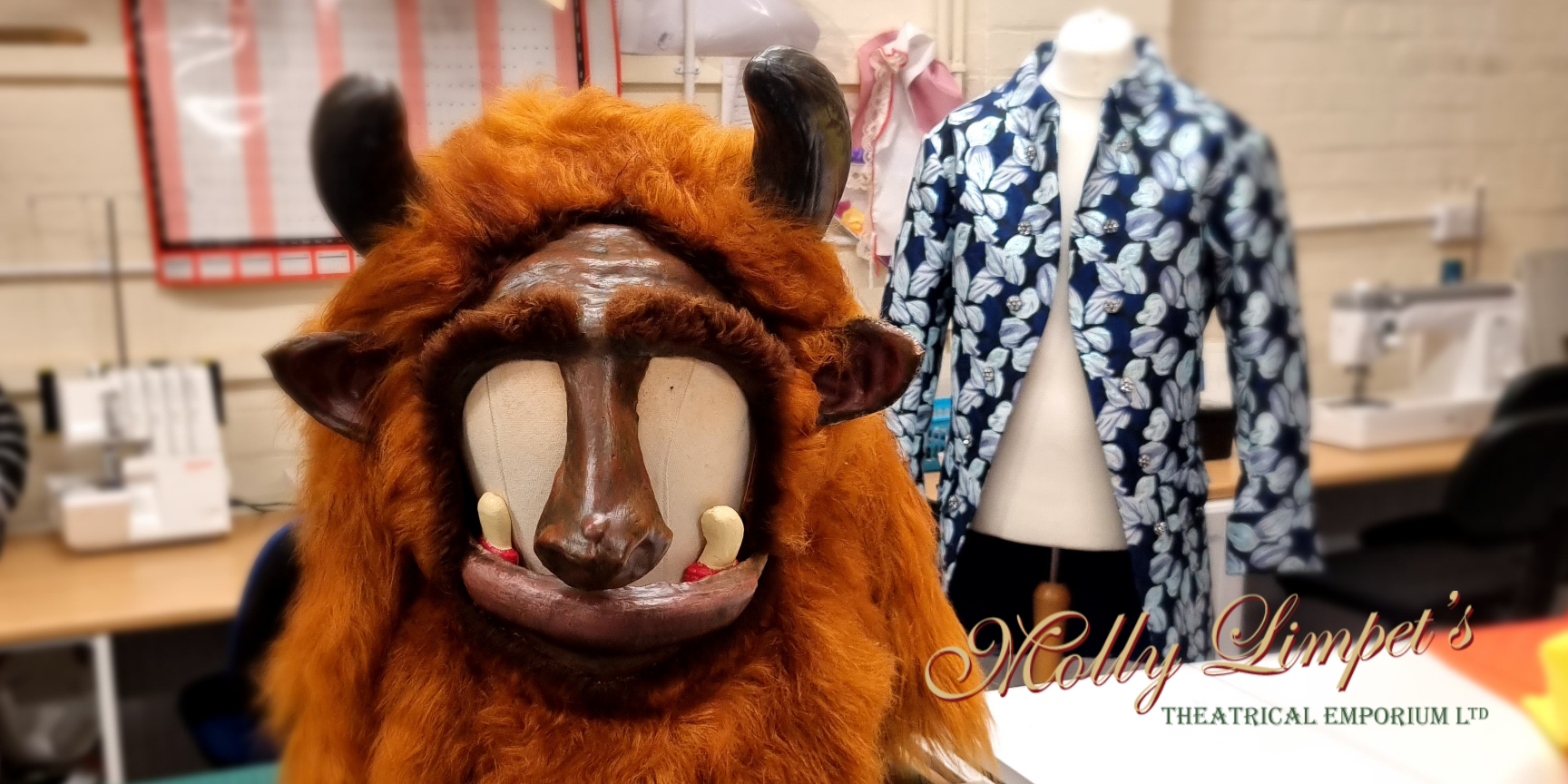 Beauty & the Beast (the pantomime version) costumes are available from Molly Limpet's. As with all of the Pantomime wardrobes supplied by Molly Limpet's, a variety of different chorus and principal options are available depending on your requirements: there is no one set of costumes for the panto version of this production. A visit to our Studio is a must, so that you can see much more of what we have to offer.
Traditionally, pantomime scripts do not include the enchanted flatware as in the Disney musical version. However, as we do carry these 'prop' costumes, they may be available according to the requirements of your script, but are only available as part of a 'full' panto wardrobe (at least two changes for all principals and ensemble).
Due to the number of Panto Dame costumes in our collection (over 1400!) we have created a new gallery on Instagram which can be viewed here @pantodames_uk
CONTACT US HERE if you would like to book an appointment to visit us to discuss costumes for your forthcoming production of Beauty and the Beast.
For our costumes for the Disney musical version of Beauty and the Beast, please click here.