Halloween & Whitby Goth Weekend Costume Hire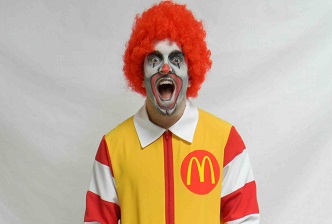 APPOINTMENTS FOR FITTINGS ARE NOW AVAILABLE. Call us on 0114 2500 851 to book.
Molly Limpet's hires beautiful costumes for Halloween parties and events, and also for the famous Whitby Goth Weekend - if you have never been to this fantastic weekend then make sure you book early for one of the best Halloween party experiences that the UK has to offer.
Our customers always expect us to be able to provide something different for Halloween. The supermarkets and thousands of websites selling 'packet costumes' cater for the zombie costume market, leaving Molly Limpet's to dress those who want to look spectacular! We draw on our vast stock of theatrical quality fancy dress costumes to supply themes such as the whole Victorian / [Tim] Burton-esque vibe; we have many Medieval and Georgian costumes that are adapted to make ghostly characters; vintage Circus is becoming a more popular theme each year and we have some beautiful vampy goth showgirls and steampunk women.
Make sure you look in ALL of our galleries for your Halloween ideas. The ones shown here are the more specific Halloween related but, as the Americans do, we use many of our 'regular' costumes for Halloween e.g. a Gladiator that's been slaughtered in the arena; Ann Boleyn with her head chopped off, or even Shaggy, Fred, Daphne and Velma from Scooby Doo.
NOT LOCAL? NOT A PROBLEM! We can courier costumes to any UK address. Contact us for more details.
If you're considering visiting Whitby for Halloween or for the Goth Weekend, check out the link below for the Whitby Guide, where Molly Limpet's has been featured as a specialist supplier of costumes suitable for the event: