Pantomime Costume Hire for Professional Productions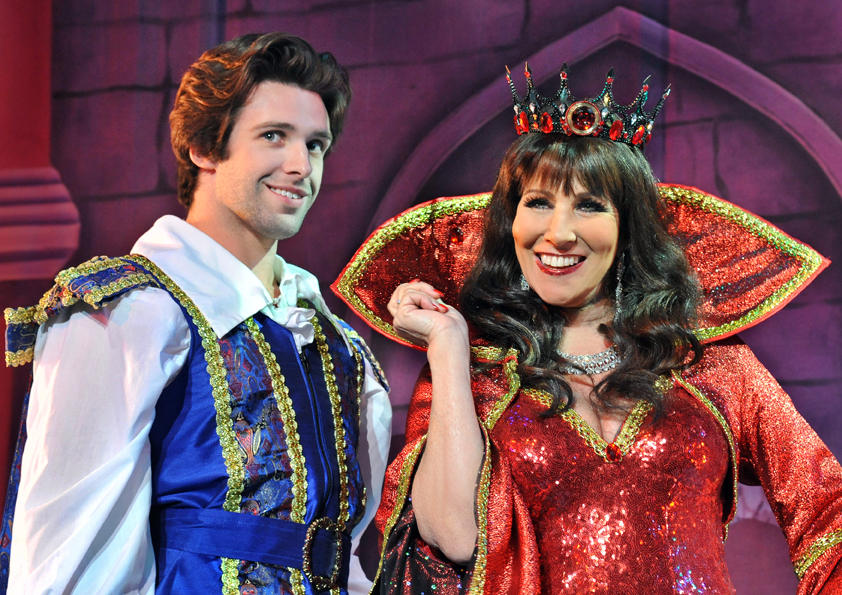 Molly Limpet's designs, manufactures and supplies costumes to professional pantomime productions across the UK and Ireland, and shown here is one such production satged at the Playhouse Theatre in Weston Super Mare, starring Linda Lusardi.
We can supply all the major pantomimes from our extensive hire collection, housed in our Sheffield-based Studio, and shipping to all parts of the UK. We design and manufacture costumes on-site, as well as having access to a network of outworkers, so that we can produce new garments both for our own collection and to sell as bespoke items all year round.
Clients tend to contact us in February / March prior to their production in the subsequent November / December, with all publicity bookings being confirmed in the early stages so that we can meet your requirements for casting announcements, light switch-ons etc. However, we can take bookings for hire at any notice.
Producing new panto garments is a constant evolutionary process, as we strive to give returning clients new ideas and to constantly outdo ourselves. For instance, we recently produced some fantastic LED showgirls, complete with flashing boobs (in a family-friendly way, of course).
Please watch the videos below showing some of our stunning costumes in action. The videos show just a hint of some of the costumes we have available.
CONTACT US HERE if you would like more information on pricing, or to book an exclusive appointment to visit to discuss your pantomime production/s in more detail. We can discuss pricing options for extended hires, or production companies requiring us to dress a number of productions.
All costumes and designs shown here are the intellectual property of Molly Limpet's.