Sleeping Beauty Panto Costume Hire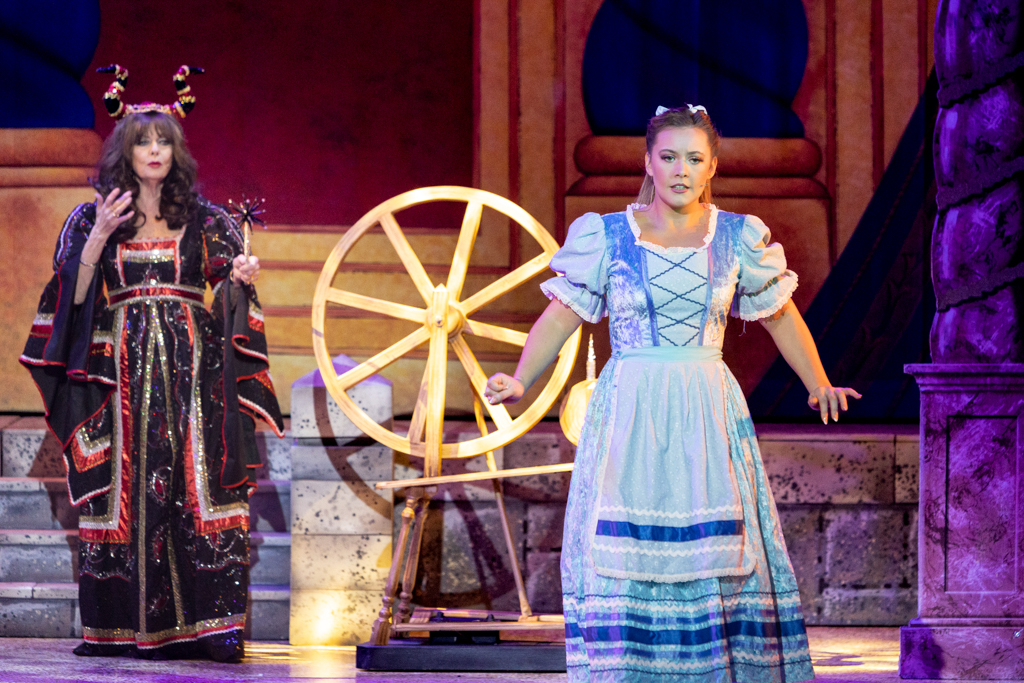 Yet another different wardrobe for Sleeping Beauty from Molly Limpet's for the 2022/'23 season. The images here show a performance at the Playhouse Theatre in Weston-Super-Mare, starring Vicki Michelle.
The wardrobe featured a glamorous look for Carabosse, a typically varied wardrobe for [Dame] Nurse Nelly, including a nurse costume, Dreggs (complete with pasty boobs...) , psychedelic dancers' costumes and a burger-themed ensemble. For the finale, we prepared a stunning cerise pink set for the whole cast (more detailed pics of this finale set can be viewed on our Insta gallery here).
Due to the volume of panto Dames in our collection (over 1400!) we have created a dedicated Insta gallery viewable at @pantodames_uk
CONTACT US HERE if you would like to receive a quote and make an appointment to visit to discuss your forthcoming production of Sleeping Beauty.