Victorian and Edwardian Costume Hire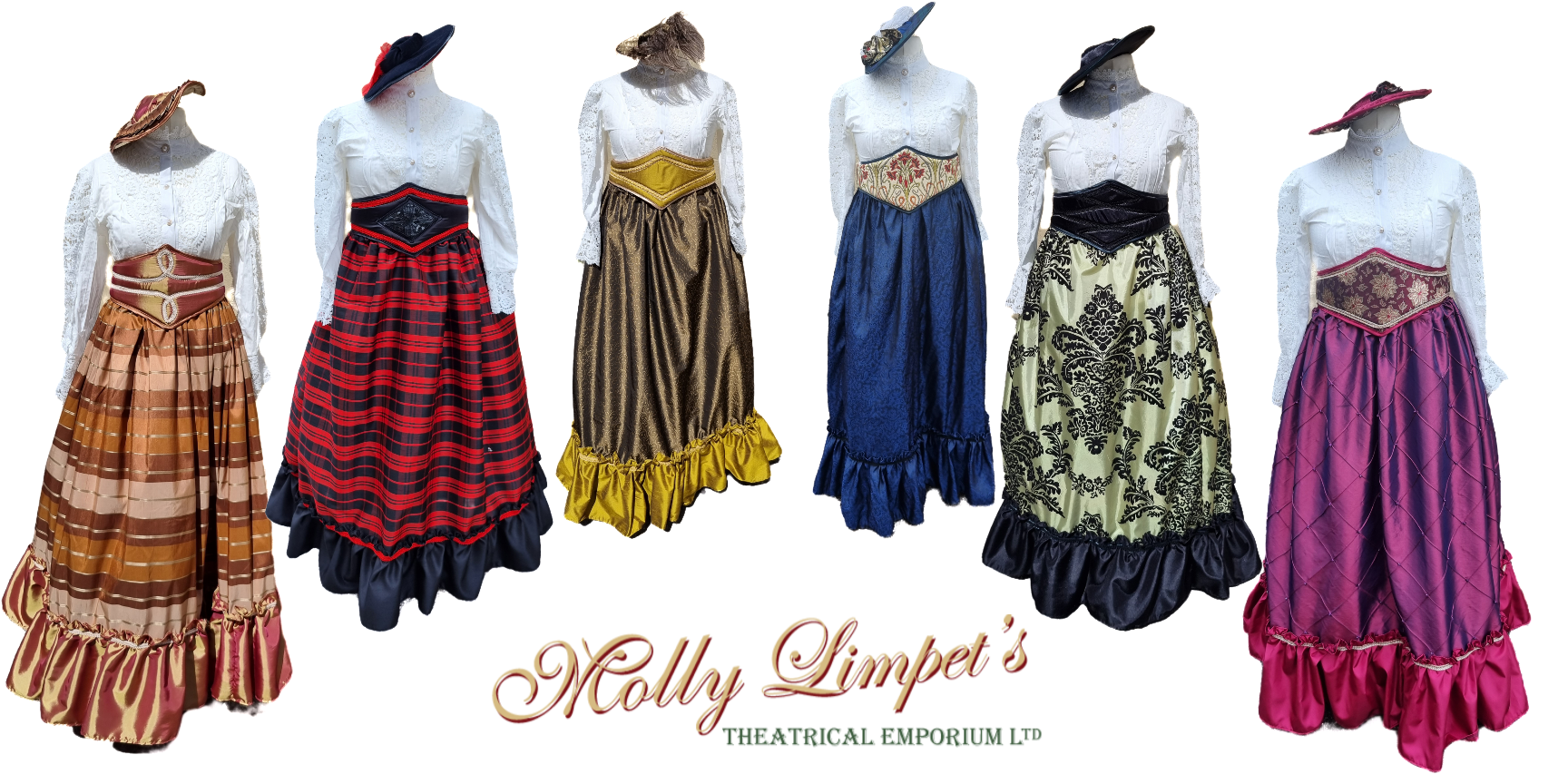 Click here to view our in-store Victorian and Edwardian catalogue, to see a small sample of options and prices.
APPOINTMENTS FOR FITTINGS ARE NOW AVAILABLE. Call us on 0114 2500 851 to book.
Molly Limpet's has a generous selection of hire costumes to cover fashions of the Victorian through Edwardian periods (late 1830s to 1910s / WW1). The gallery and catalogue here show a very small sample of the stunning costumes we have available partly because these eras cover such a vast period of costume history. For this reason, please do ask if you are after something specific as we cater for and dress many events set in this genre.
Ladieswear includes costumes such as crinoline dresses (mid-Victorian dresses that will have a large circular hoop under the skirts), bustle dresses, riding habits, Victorian Workhouse (children), day suits, evening dresses and so on. All will include gloves, hats, headdresses and underskirts where necessary.
Gentswear includes suiting in various styles, including frock suits and Norfolk suits, all complete with shirts, ties and hats etc.
As always, our Victorian and Edwardian costumes are available in a range of sizes, are made in quality fabrics that are easy for us to wash and maintain (even the suiting), and are comfortable to wear.
We are asked each year for costumes for Victorian Christmas Markets - please contact us direct if you are visiting or hosting at a market, as we can supply costumes that will be comfy to wear if outdoors, as well as being practical to work in.
NOT LOCAL? NOT A PROBLEM! We can send costumes to any mainland UK address. Contact us for more details.