OUR SHOP HAS MOVED TO LARGER PREMISES, ADDRESS ABOVE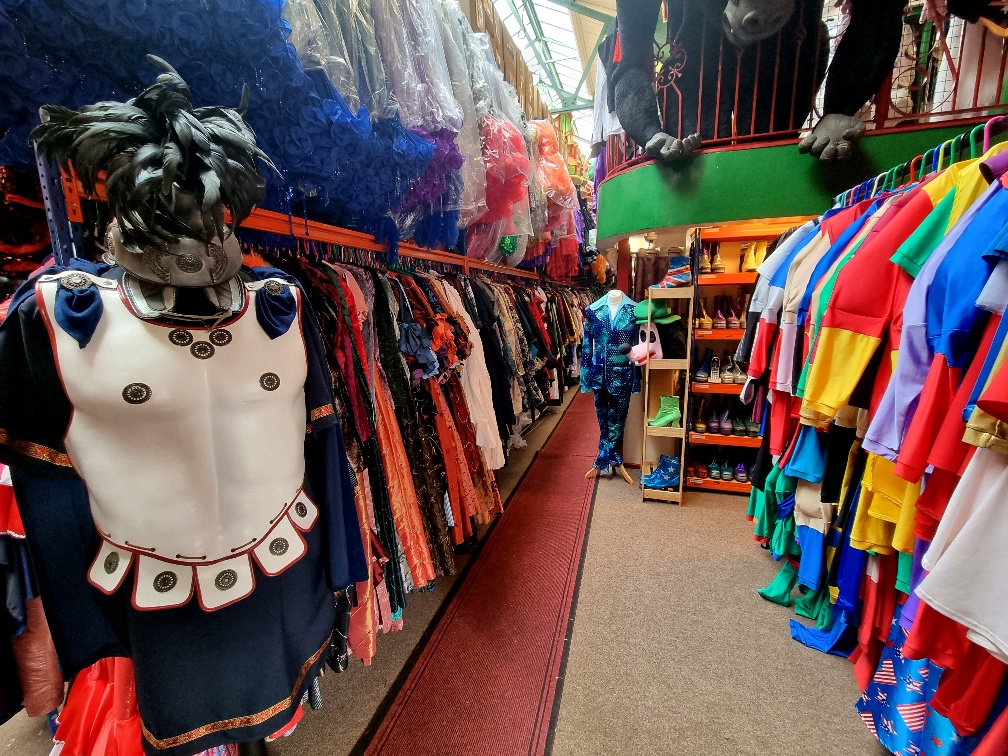 Molly Limpet's is an independent company, making all fancy dress and theatrical costumes on-site at our premises here in Sheffield. Thousands of clean and professionally made hire costumes are housed in our busy, 15,000 sq ft Yorkshire premises where we hire in two ways:
1. Clients are welcome to VISIT BY APPOINTMENT- call us on 0114 2500 851 to book your appointment (we'd need to know what genre/costume you're looking for, and an idea of sizes required); OR
2. WE CAN COURIER HIRE COSTUMES TO ANY UK ADDRESS - email us with your measurements using the size charts linked on each Fancy Dress page, and an idea of what you're after. Please allow at least a week for this service.
You can view the PDF catalogues on each page at your leisure to get hundreds of costume ideas and prices for your event. Costume HIRE ranges between £30 and £60. We carry thousands of quality, unique costumes and not everything is shown here, but do call or email with questions if you're looking for something in particular.
Our costumes are made by our own on-site tailors and seamstresses, and costumes are washed after EVERY hire. We are proud to hold such a wide choice of quality, clean fancy dress hire costumes in all size ranges, making us one of the largest UK costume suppliers outside of London.
If you'd like to visit us in person​ you will need to make an appointment: please call us on 0114 2500 851 to book during Mon-Fri, 10-4. Please view our many online PDF catalogues before your visit, so you can let us know what you'd like us to help you with.
Please note: we do not accept payments from Monzo, Chase or Starling or AmEx. Payments from all other high street banks are accepted.