Chitty Chitty Bang Bang Costume Hire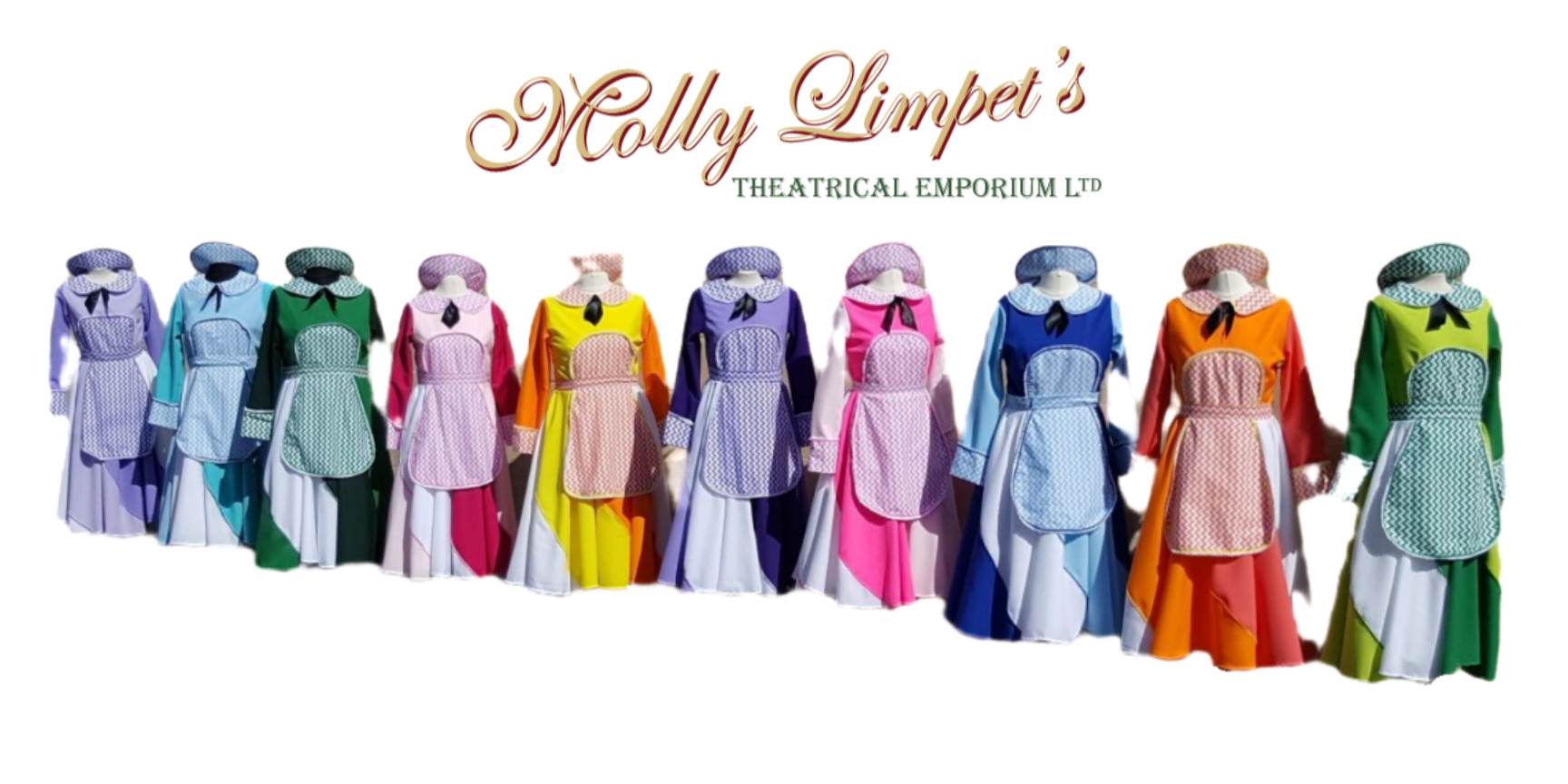 Molly Limpet's produced a brand new, fully dedicated wardrobe for hire for the stage musical production of Chitty Chitty Bang Bang. Our first outing for this wardrobe was at Sheffield City Hall in May 2018, and it has worked consistently since that time, being seen on stages all across the nation.
Costume sets within this wardrobe include Toot Sweets, Bombie Samba and Doll on a Music Box, with costumes for all company and principals including Caractacus Potts and Truly Scrumptious.
Our Toot Sweets costumes explode on to the stage in a rainbow of colours, with heavily lined skirts giving maximum movement as your cast dance across the stage. Bombie Samba is in tones of red, incorporating rust and burgundy colours too, with sequins, beading and ruffles galore. Doll on a Music Box costumes are recognisable from the film, with detailed flowerwork in both Caractacus' and Truly's costumes. The main costume for the Child Catcher is typically sinister for your sinewy actors to evoke maximum terror amongst younger audience members.
Please watch the video below to see our Bombie Samba costumes in action.
CONTACT US HERE if you'd like to enquire about costume hire for your forthcoming production of Chitty Chitty Bang Bang (please include performance dates and your company name). The wardrobe caters for adult sizes.
Contact MTI for details of licensing this show, currently allowing performances staged up to the end of 2023.
For details of new scenery available as shown in these images, please visit Scenic Project's website here.
Photos here remain the exclusive property of Molly Limpet's Ltd. Costume concept and design remain the intellectual property of Molly Limpet's Ltd.