Superhero Fancy Dress Costumes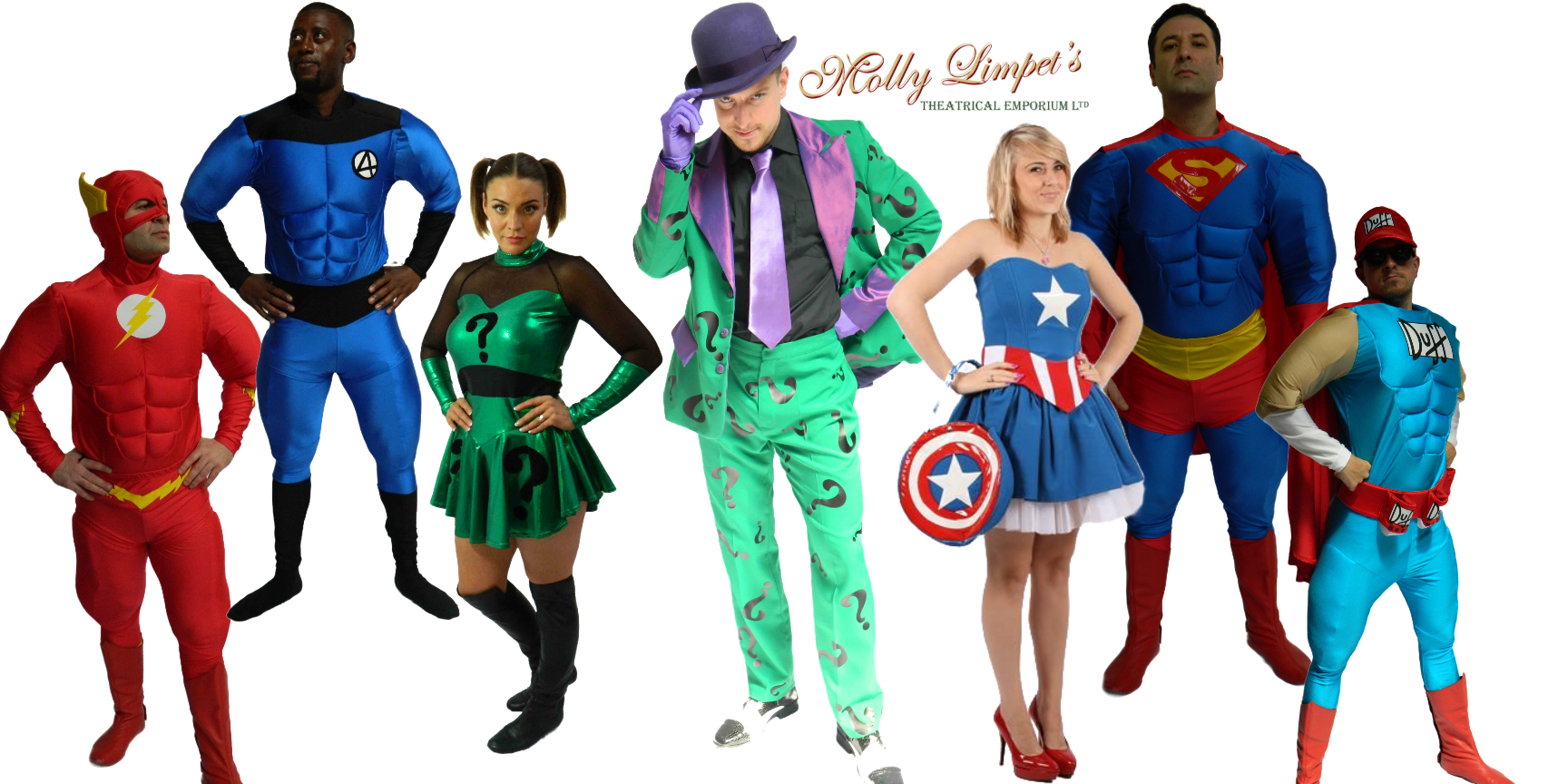 Click here to open the Superheroes catalogue, and to see all prices.
APPOINTMENTS FOR FITTINGS ARE NOW AVAILABLE. Call us on 0114 2500 851 to book.
Molly Limpet's has a wide costume selection of all your classic Superheroes and Super Villains. To make costumes more inclusive for all, we have also made ladies versions of gents characters so as to give ladies more choice.
As well as the costumes, Molly Limpet's has a bespoke footwear range of leather shoes and boots to compliment any costume, including red or black superhero boots for men, and a variety of coloured glittery platform boots or laced ankle boots for ladies.
NOT LOCAL? NOT A PROBLEM! We can send costumes to any UK address. Contact us for more details.