Theatrical Quality Medieval & Tudor Fancy Dress Costumes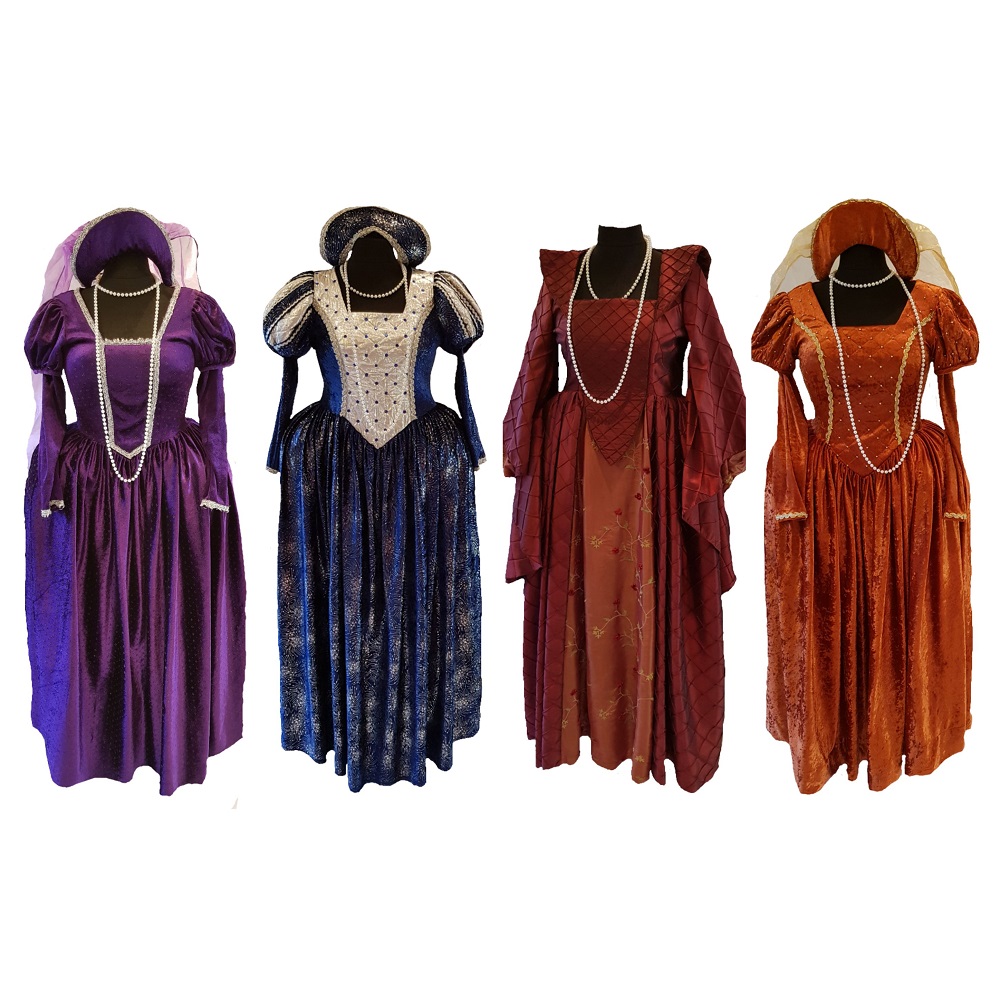 Click here to see the Medieval and Tudor catalogue for more costume hire options and all prices.
APPOINTMENTS FOR FITTINGS ARE NOW AVAILABLE. Call us on 0114 2500 851 to book.
We have hundreds of costumes for Medieval and Tudor themed events in all colours, styles and sizes. Whether you want to be a King or Queen, wench or villager, Lord or Lady, Knight or Maiden we'll have something to suit, and have many, many more in our collection than are shown here.
All costumes are handmade by Molly Limpet's and with such a vast stock of clean, quality costumes we are able to dress large numbers of people for any event! It's not unusual for Molly Limpet's to have 50+ costumes at a Medieval Wedding or Christmas Banquet.
Guests are welcome to either visit in person or we can do the measuring and selection for you, and send them to you. Call us on 0114 2500 851 to discuss this further, and look at this great shot of a customer and friends celebrating in our costumes at the stunning Appleby Castle, or this happy couple for whom we made the Groomsmens' costumes and dressed most of the guests.
NOT LOCAL? NOT A PROBLEM! We can send costumes to any UK address. Contact us for further details.