Peter Pan Pantomime Costume Hire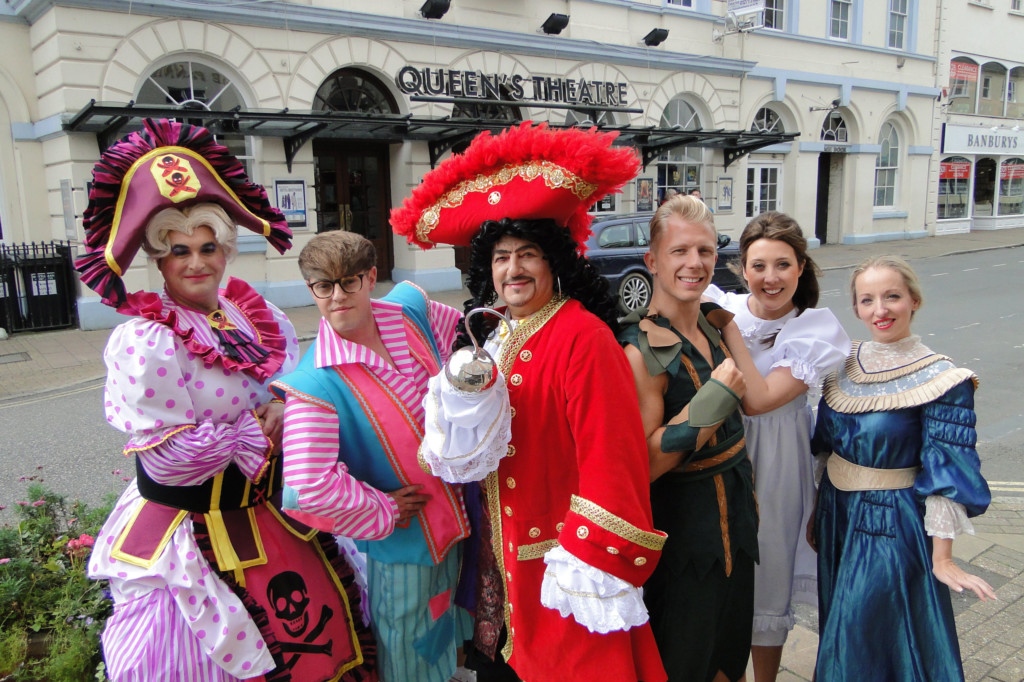 Our design and manufacturing team were thrilled to be commissioned to produce a stunning wardrobe for the pantomime version of JM Barrie's Peter Pan. In the version shown below (performed on Sheffield City Hall's beautiful main stage) the full company opened the show in our dramatic 'Bloomsbury' wardrobe, and brought the curtain down in our White, Red & Silver Edwardian Walkdown - all conceived, designed and produced in-house by Scott McKenzie for Molly Limpet's.
The Bloomsbury set (exclusive to, and the intellectual property of, Molly Limpet's Ltd) has subsequently been used as an alternative option for the famous Ascot scene in Lerner and Loewe's My Fair Lady.
For any pantomime production of Peter Pan, clients can expect us to provide costume options for Peter Pan, Wendy, Captain Hook, the Lost Boys, the Pirates, Nana and all other principal and ensemble parts. A handful of the leads do follow what audiences may expect though, as a design company, Molly Limpet's can offer alternatives to these, depending on the director's vision and budget.
If you intend to fly your lead cast, please let us know at point of enquiry, as each cast member will require a Studio fitting with the harness, and an estimate of additional costs will be advised in your quote.
CONTACT US HERE ​if you would like to book an appointment to visit us to discuss costumes for your forthcoming pantomime production of Peter Pan.
Photos shown here are provided with kind permission of Kevin Cheeseright.