Camelot Theatrical Costume Hire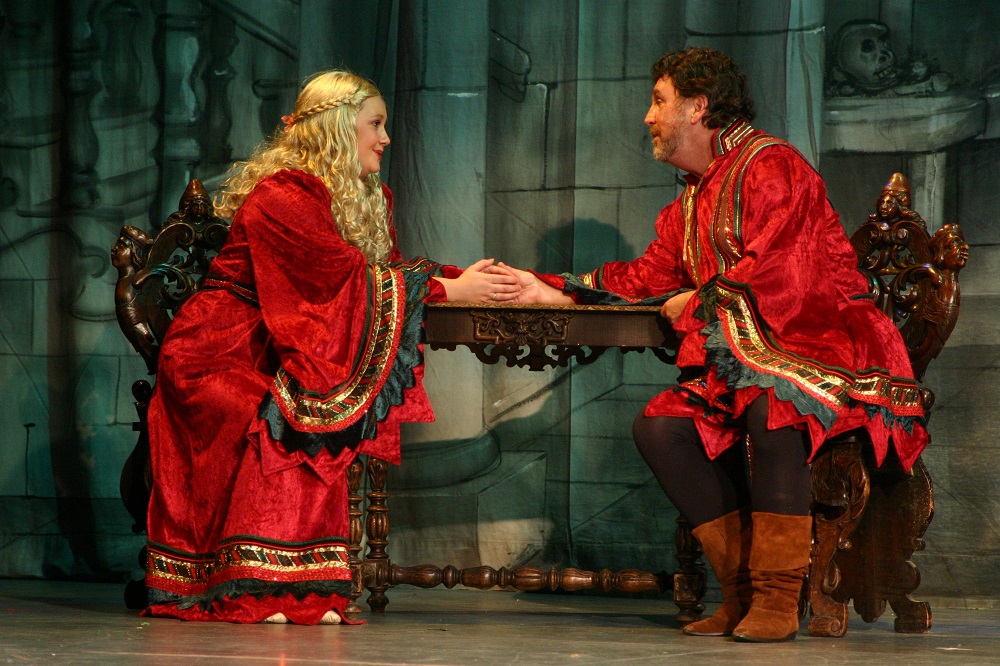 Rich velvets and brocades help make Molly Limpet's wardrobe for Lerner and Loewe's classic musical production of Camelot a feast for the eyes. Pastel shades fill the stage for the winter scenes, with bolder jewel tones appearing throughout the rest of the show. Costumes were conceived and produced specifically for the production shown here.
King Arthur, Guenevere, Merlyn and Nimue, to name a few, are provided with stunning garments to evoke the fantasy land of Camelot. Arthur and Guienevere's costumes were designed to complement each other, and across the board costumes were produced in pairs: one male and one female. The company opens in pastel shades to evoke the icy scenes, with stronger jewel colours blending in further into the production.
Costume concepts and designs remain the intellectual property of Molly Limpet's. These costumes have since been used for many pantomime productions across the UK, mainly for the Medieval-set pantos: Jack and the Beanstalk, Sleeping Beauty and Snow White and the Seven Dwarfs.
CONTACT US HERE if you would like to enquire about costumes for your forthcoming production of Camelot, or would like to use these costumes for a pantomime production.