Disney's Beauty & the Beast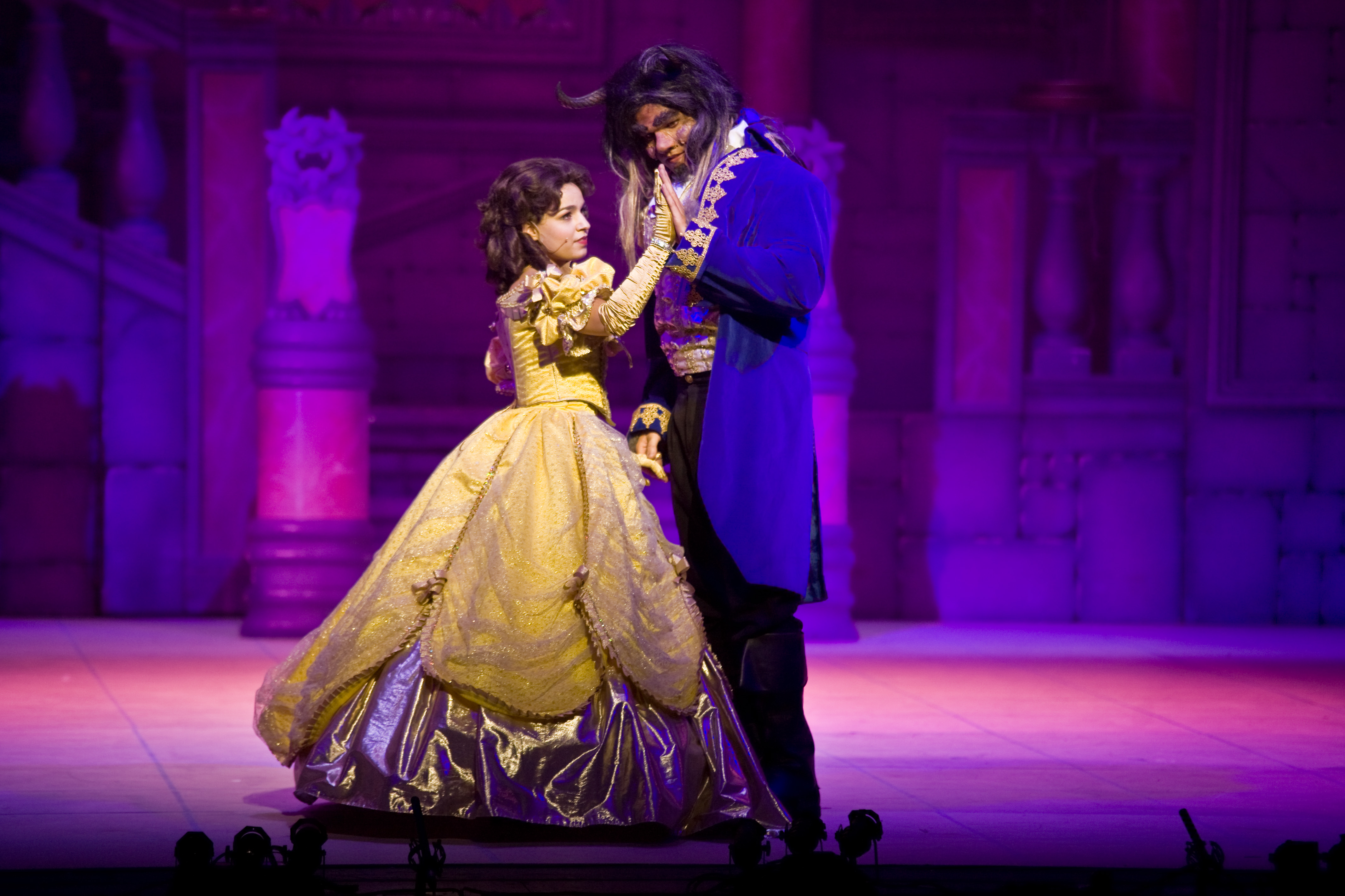 Disney's Beauty & the Beast is one of Molly Limpet's 'flagship' wardrobes, earning us an award with AIMS (Association of Irish Musical Societies) in the Best Visual category. Our Team prepares this show at least twice a month, year-round, for clients across the UK, and to keep up with demand we continue to add to the wardrobe.
All costumes were designed as per the original brief from Disney Theatrical and Music Theatre International, for adult companies, with subsequent additions meaning we can specialise in providing options for schools and youth groups staging this show. (Please note some of the junior options are not shown here due to restrictions of the usage of images showing minors under Child Protection Laws.)
Current (July 2023) licensing is allowing the exciting opportunity for adult companies to take this to the stage again, and we are pleased to be able to offer three package options, meaning we can accommodate for all sizes of company, with a variety of budgets. When enquiring, we will send you info about each package price, and what is included within that. As always, we invite Wardrobe Managers to visit us by appointment to discuss and view the options.
Images here show a selection of costumes from our Platinum package.
CONTACT US HERE if you would like to enquire about costumes for your forthcoming production of Disney's Beauty & the Beast.