Bucks Fizz Themed Panto Finale Costumes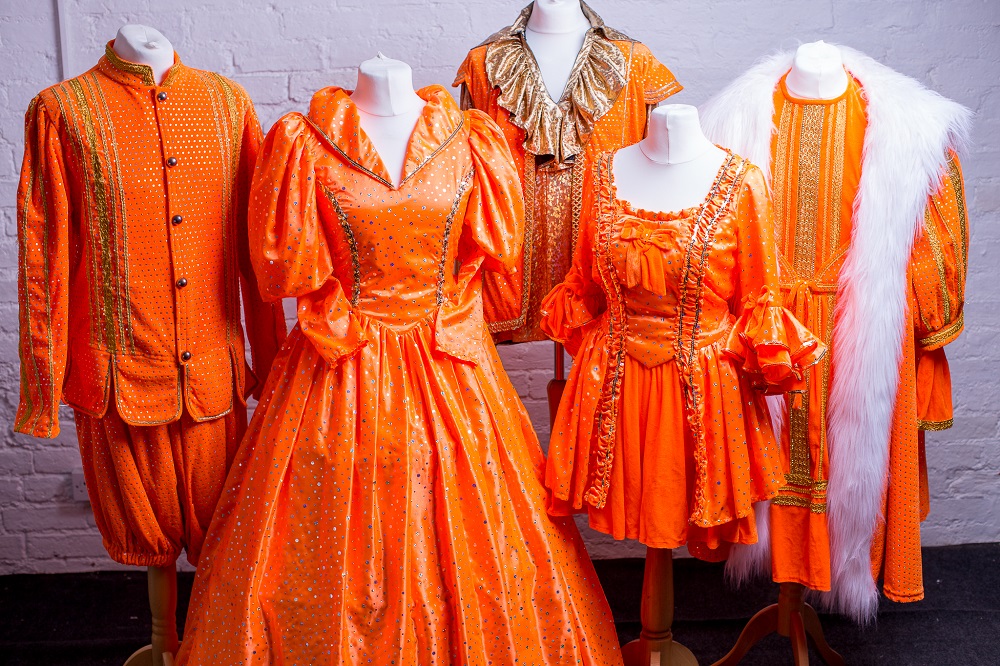 Shown below is Molly Limpet's exclusive Bucks Fizz themed pantomime finale costumes: champagne and orange. Shown here are the principal costumes, which consist of a selection of orange and gold costumes, in glitzy fabrics. The ensemble and dancers' costumes are supplied in shades of gold/champagne, thus Bucks Fizz !
These costumes weere conceived and designed for a pantomime production of Jack and the Beanstalk (as seen here), but are suitable to be used for many others.
While orange as a lead colour isn't always a client's first choice, it cannot be denied that once these are onstage and lit they will take your audience's breath away. The Dame's costume consists of a big batwing top with tube skirt, and a large orange-feathered fully circular collar, with large headdress.
If you would like to enquire about including this stunning Bucks Fizz finale costume set in your production, please contact us here.