Pantomime Animal Costumes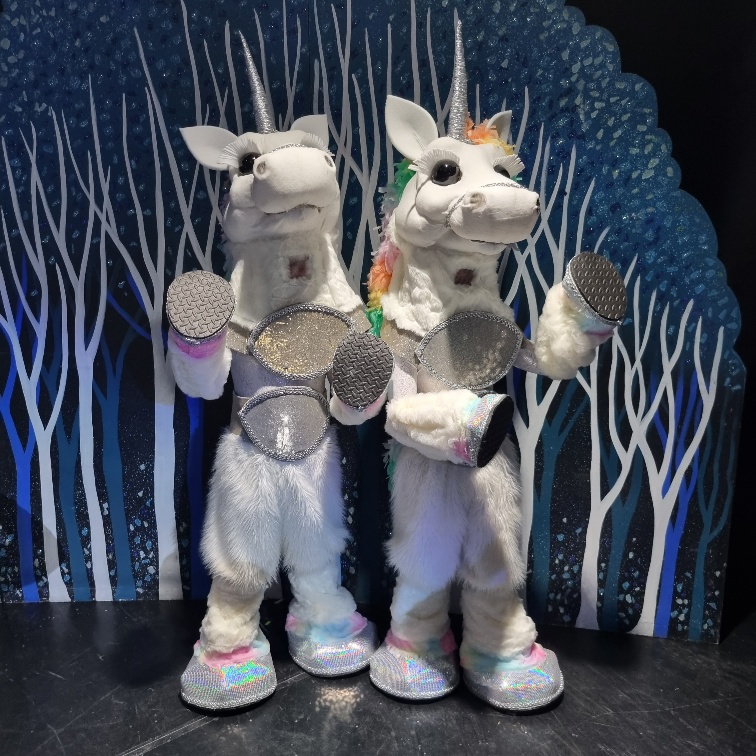 At Molly Limpet's we have a whole collection of animals made for Pantomime, theatre and events. These include Cows (Jersey and Fresian), Camels, Horses, Gorillas, Dragons, Goose and Donkeys. We also have a whole range of Forest Animals (including Squirrels, Badgers, Rabbits, Bears, Hedgehogs, Foxes, Mice and Owls).
Shown at the top of the page here are our latest additions: our beautiful pair of Rainbow Unicorns, designed and produced in-house by Scott McKenzie and the Molly Limpet's Team.
We add new animals each year and it's always best to book these in early to avoid disappointment. Please note, some animals may only be available as part of a full wardrobe or for stage/indoor use only, but we do hire many as individuals. These can be delivered to ANY mainland UK address via courier.
CONTACT US HERE on our enquiry form if you'd like to book in a Pantomime Animal costume for hire.