Red, Blue and Silver Pantomime Finale Set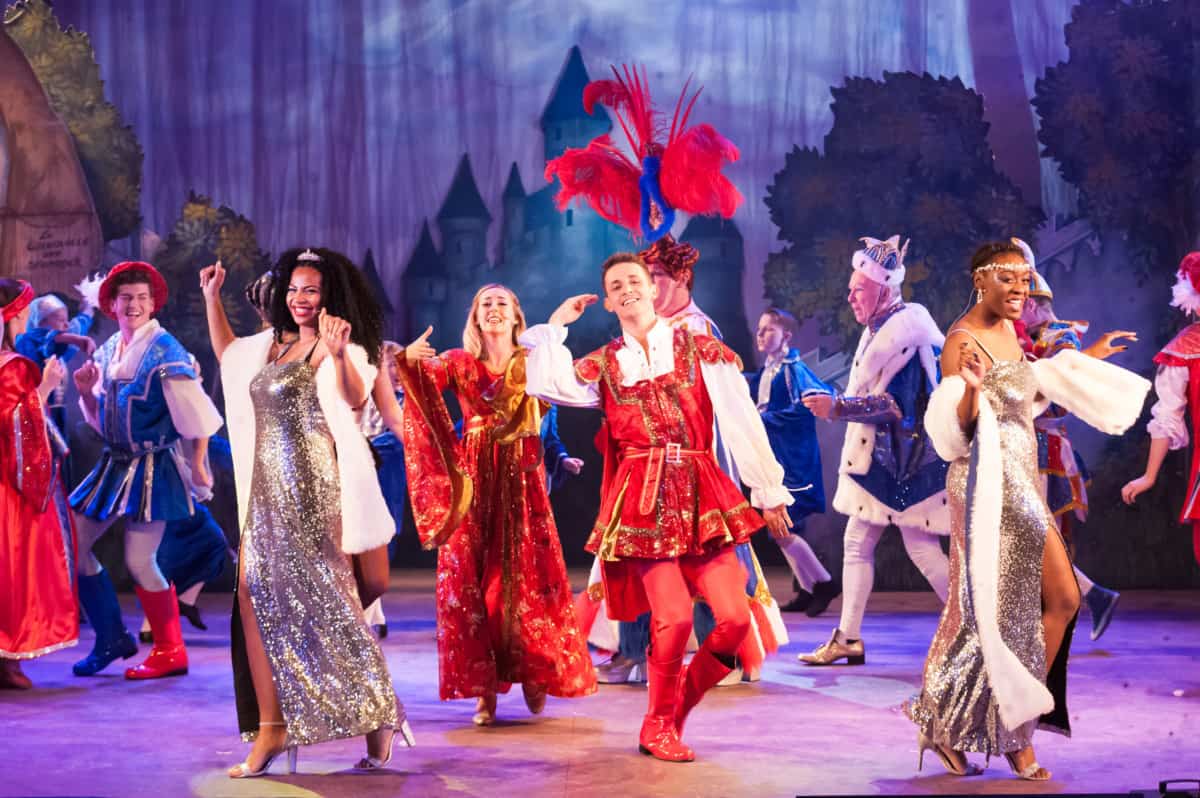 Shown here is Molly Limpet's Red, Blue and Silver Pantomime Finale costume set.
This set of costumes, shown here in performance in Camberley Theatre's Sleeping Beauty (Dec 2018), can equally be used for pantomime finales such as Jack and the Beanstalk, Snow White and the Seven Dwarfs, Dick Whittington, or numerous other self-written scripts.
We stock a set of co-ordinated red or blue footwear to complete this set, available as an additional hire with a full panto wardrobe*.
This is one of our premier Finale wardrobes, and is often booked early in the year for that season's pantomime. It features costumes for the Dame, principal girl and boy (male and female versions for the 'boy' available), comic/s, king and queen, ensemble, fairy and villain with the option for more to be added if required, and budget allowing.
CONTACT US HERE if you would like to enquire with Molly Limpet's about costume hire for your forthcoming pantomime production.
*Full panto wardrobe is at least two changes for all principals and ensemble, plus a Dame's wardrobe.