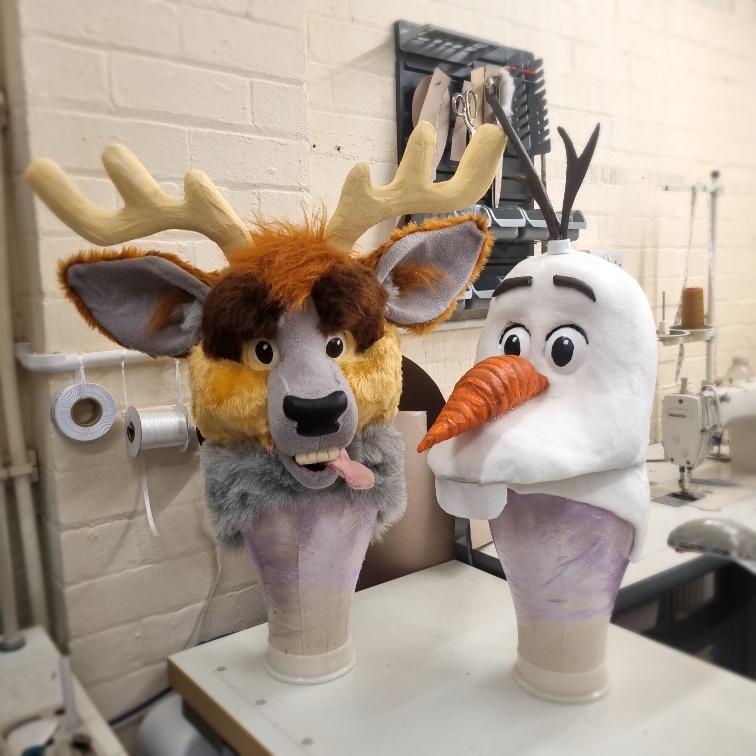 The Molly Limpet's Team is excited to announce our intent to design and produce a stunning wardrobe for the newly released Disney's Frozen Jr, licensed through MTI Europe.
Following on from the success of our wardrobes for other fantasy wardrobes for Disney shows, Beauty and the Beast and The Little Mermaid (also both licensed through MTI Europe), we are creating amazing costumes to transport cast and audience straight to Arendelle, to watch the unfolding story of the bonds of sisterhood between sibling Princesses Elsa and Anna.
The licence to perform this show was released in September 2022, and we are currently taking enquiries/bookings from anyone wishing to stage this production. Costumes are appearing on a stage for the first time in July 2023.
You must confirm both your company name and performance dates at point of enquiry in order for us to be abl to provide you with the information. Important sizing info: this wardrobe is being produced for companies with a principal cast of between ages 16-18, with majority ensemble from 14+, and some additional ensemble from 10/11+. Please let us know [anticipated] cast ages at time of enquiry so we can advise.
More info about licensing can be accessed here on MTI's website, on their Disney's Frozen Jr dedicated page.
CONTACT US HERE if you would like to enquire about costume hire for your forthcoming production of Disney's Frozen Jr (select Theatre in the dropdown, and fill out all fields), or email us at enquiries@mollylimpets.com