Hunchback of Notre Dame Theatrical Costume Hire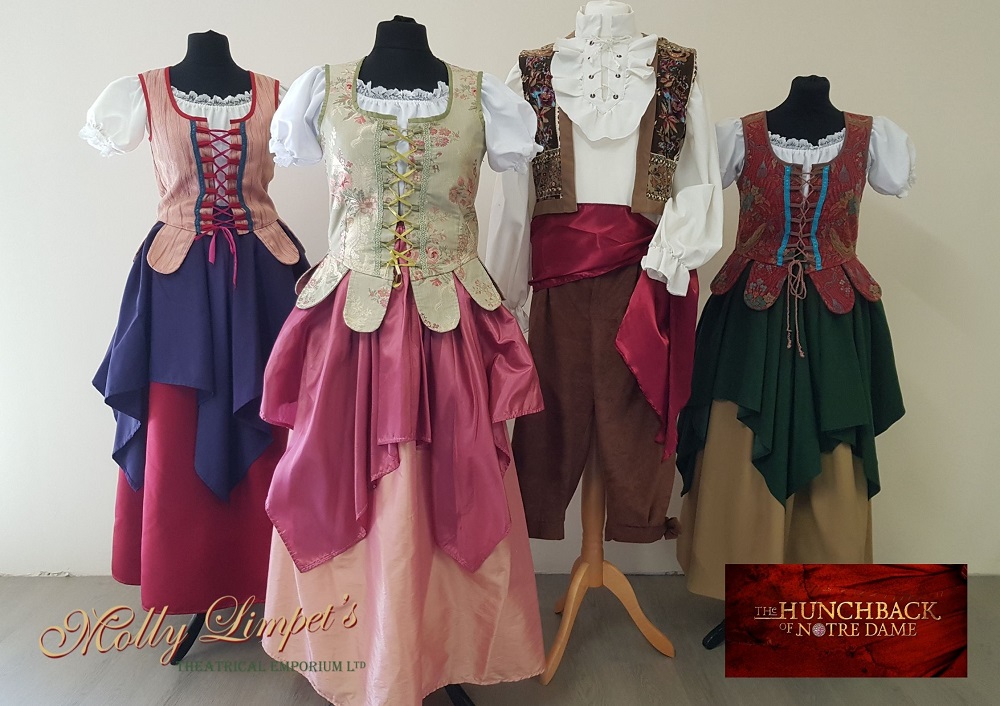 Molly Limpet's is excited to be taking enquiries for The Hunchback of Notre Dame, as licensed through MTI Europe and featuring the songs from the Disney animated film (plus new songs from Alan Menken and Stephen Schwartz). The licence is available to companies performing to a published seating capacity of 750, and more details can be seen on MTI's website - click here to visit.
We're here to take your enquiries and can send you prices for the hire package. The wardrobe has been produced and is available immediately for hire. Please email us to enquire, and include your confirmed performance dates.
This musical version of The Hunchback of Notre Dame, set in Paris in the 15th century, is a re-telling of Victor Hugo's tale of the deformed bell-ringer, Quasimodo, as he leaves the famous cathedral to observe the Feast of Fools. He's taunted and treated cruelly, but wins the compassion of the beautiful gypsy, Esmeralda.
CONTACT US HERE if you would like to discuss costume hire for your forthcoming production of The Hunchback of Notre Dame.