Working Theatrical Costumier Invites Costume Students on Placement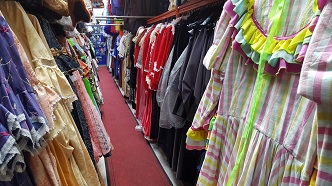 Molly Limpet's offers exclusive Work Placements to costume design students, offering a valuable insight into the costume industry. We specialise in Pantomime and Musical Theatre, with all garments being designed and produced on site, with our Wardrobe Assistants building production rails for our wide client base.
We offer full-time placements of either 6 or 10 month duration (Sep to Feb and Sep to June respectively). Any student wishing to apply should send CVs with a covering letter to enquiries@mollylimpets.com, with the subject heading Work Placement. We are currently recruiting for 2019/20 placements.